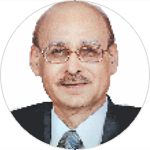 Justice Prakash Prabhakar Naolekar is a former Judge of the Supreme Court of India. He is a proud alumnus of Jabalpur University and completed his B. Com and LL.B. from there. As an Advocate he practiced in civil, criminal, constitution, company labour & service matters. He was appointed as Standing Counsel for Raipur University in 1983 and Standing Counsel of Madhya Pradesh High Court, Municipal Corporations and various Co-operative Societies in 1989. Justice Naolekar is also actively involved with social organizations such as Lions International Club, Sangeet Samaj and various Educational Institutions.
Justice P. P. Naolekar
Former Judge -Supreme Court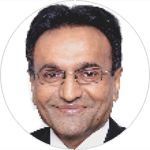 Ramesh Mavji Ruda Patel is a philanthropist who has been actively involved in the field of education over the decades. He has been involved with The Shishukunj School since 1972 and is the President of Shishukunj International Foundation. He has worked very closely with the founders, thuas playing an important role in shaping the school at the global level. He was born in Kenya and currently resides in England, where he also completed his higher education. He previously headed a construction company, which received many awards much to the credit of its innovative designs. He has not only initiated but also participated in many fund raising charity events.
Ramesh Mavji
Educationist & Philanthropist, London (U.K.)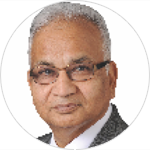 Dr. Mahendra Bhandari is a renowned Indian surgeon, specially known for his contributions in urology. An alumnus of Rajasthan University and Madras University, Dr. Bhandari has held various prominent teaching and administrative positions in the Sawai Man Singh Medical College- Jaipur, Sanjay Gandhi Post Graduate Institute of Medical Sciences- Lucknow and King George's Medical University-Lucknow. Currently he is a visiting professor and senior bio-scientist at the Vattikuti Urology Institute (VUI) in Detroit, MI. He has also been awarded the Padma Shri by the Government of India.
Padma Shri Dr. Mahendra Bhandari
Urologist (U.S.A.)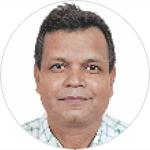 Dr. Shailendra Gupta is a seasoned academician and is well known for his teaching methods. He was previously the Principal at Calorx Institute of Education and Eklavya Institute of Teacher Education. His education includes a doctoral degree from HNGU, Masters degree in Psychology & Education and PG Diploma in Guidance and Counselling from NCERT. Dr. Gupta is also known for his publications which includes several articles on better learning and subject oriented worksheets. He also has significant experience in conducting professional courses as he was a visiting faculty for the Ahmedabad Management Association.
Dr. Shailendra Gupta
Educationist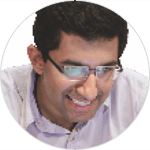 Dr. Ritesh Malik is a well known entrepreneur and currently runs a virtual startup accelerator in India, which is investing and mentoring 20+ startups across various industries. A doctor by qualification, he was the first investor & mentor of Fin Robotics, which became the first Indian hardware product company to raise a series of venture fundings. Dr. Ritesh was listed in the 'Forbes 30 Under 30 Finance & Venture Capital List – Asia' in 2016.
Dr. Ritesh Malik
Entrepreneur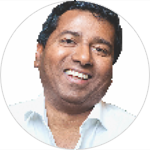 Rahul Narvekar completed his education from Essec Business School-France, IIM-Calcutta and Mumbai University. He is an e-commerce entrepreneur and an expert in start ups. He is currently the Founder CEO of Indianroots - an NDTV Ethnic Retail Venture. He has a wide corporate exposure as he has worked for companies such as Ansal, Gold Souk, Suncity Projects and DLF. Presently, he focuses on start ups and is considered by many as a pioneer in the field.
Rahul Narvekar
CEO - Indianroots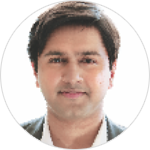 Saket Modi is currently the CEO at Lucideus. A proud alumnus of LNM Institute of Information Technology, Mr. Modi is a renowned name in the field of web space security & ethical hacking, in which he has trained more than 5000 students. He has conducted various national and international sessions in Mobile World Congress, CeBIT (Germany), Confederation of Indian Industry, Cyber Tech (Israel), ASSOCHAM, Data Security Council of India, ISACA, TiE, TED, IIT Kanpur, IIT Bombay, IIT Delhi, BITS Pilani, IIT Guwahati and Jadavpur University. He has been referred to by many as the 'Indian Firewall'.
Saket Modi
CEO - Lucideus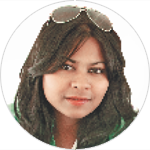 Kanika Tekriwal is an entrepreneur and the founder of JetSetGo, which is India's first and only market place for private jets. It enables users to search and charter aircrafts & helicopters across India. She was one of the 100 most inspirational women as per BBC. She was also included in the top 30 entrepreneurs under 30 recognized by Forbes Asia 2016 amongst others. She has a vast experience of working in the aviation industry both nationally and internationally.
Kanika Tekriwal
Founder - JetSetGo